Using algorithms to determine the most clutch quarterbacks??… The results are just as stupid as the idea itself.
I recently saw an article from Bleacher report  about the most clutch quarterbacks in the league. Of course I clicked the link, I wanted to see where my favorite quarterbacks ranked.
"We asked stats guru Garth Sundem to develop a clutch-quarterback algorithm: Pull stats describing overall quarterback play, adjust them by how much better or worse he performed under pressure, then add special situations—game-winning drives, 21-plus-yard throws late in the game, turnovers inside an opponent's 30—and rank 'em for 2016."
OK, sounds pretty good on the surface.   I never thought about using mathematical algorithms and computers to argue which quarterback is the most clutch, but lets give it a shot.  What could go wrong?
# 1 on the list is Derrick Carr.
Hmm. Derrick Carr had a pretty good season.  The Raiders had their first post season apperance in 14 years becasue of him.  Still, I am a little shocked to see him at the top.  I despise Tom Brady, and even I can admit that I would definitely want him under center when the game is on the line.
#2. Ben Roethlisberger
#3 Andew luck.
#4 Colin Kaepernick
#5 Drew—-
Wait!? #4 is Colin Kaepernick?
At this point Garth should have grabbed his computer, lifted it over his head and smashed it on the ground. Shattering it into a million pieces. Then thrown those pieces into an incinerator. Because clearly, this algorithm he came up with is way off.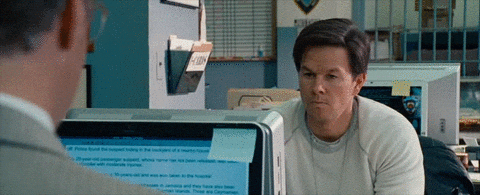 Kaepernick was pretty good for a few years… until everyone figured out how to defend  an inaccurate running quarterback. He has since regressed into one of the worst QB's in the league.  Colin was even riding the bench for a stretch.  And he is 4th on this list?
I am sorry but this is insane!  What makes a clutch QB is not something that can be measured by algorithms and computer programs. Yes, we do have to take some statistics into account, but its also much more than that. It's the ability to lift yourself up, and the others around you.  To not let the gravity of the moment overwhelm you. Stay calm in situations where other players might collapse like a folding chair.
Tom Brady doesn't show up on this list of Clutch performers until #14. Right before Brock Osweiler… yeah you read that right.
And the mighty Aaron Rodgers is 24TH!?
So according to this Algorithm, Brian Hoyer, Trevor Siemian and Brock Osweiler are better clutch performers than Aaron Rodgers.
Sam Bradford is a better clutch performer than TOM BRADY?!?!
I'm done.